Newly-added tickets


Today and this week

THE genuine non-profit fan-to-fan ticket service.





We don't need Ticket Touts or Scalpers.

Trading face-value tickets and supporting the
music-loving community since April 2004.







Glastonbury Festival - the Scarlet Mist Party
Written on Sun 19 Jun 2016
Scarlet Mist invites all our friends to meet us at the Scarlet Mist party at Glastonbury. Its on Thursday night, at the Brothers Bar close to the West Holts Stage, and we'll be there from 10.30pm onwards.
It'll be crowded there, so if you can't find us then call out 'SCARLET MIST' and we'll meet up.
Glastonbury!!!!!!!! Yay!!!!!!!!!!!!!!!!!!!!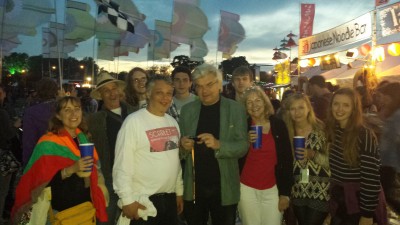 Comments on 'Glastonbury Festival - the Scarlet Mist Party'